EdgeView 3 is cutting edge image viewer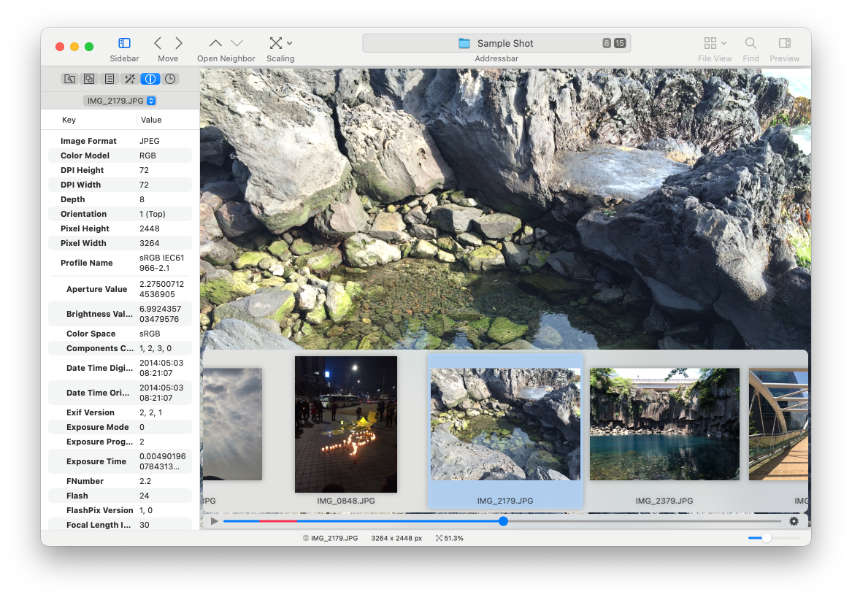 Comfortable UI
You can access file browser, internal images list, effects, EXIF information, histories from sidebar. It's quick and comfortable.
EdgeView 3 have many options, but user can control easily because these options located in accessing easily. And show multiple windows, can combine into one window with tabs.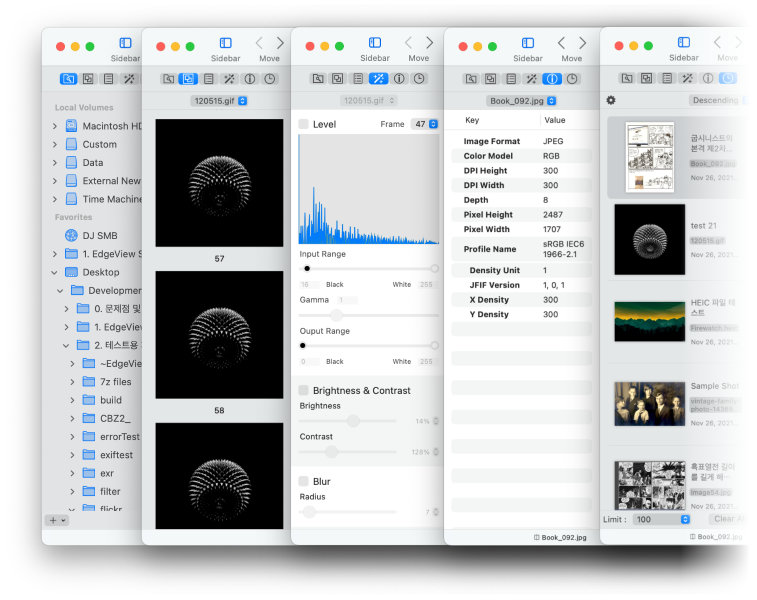 Navigation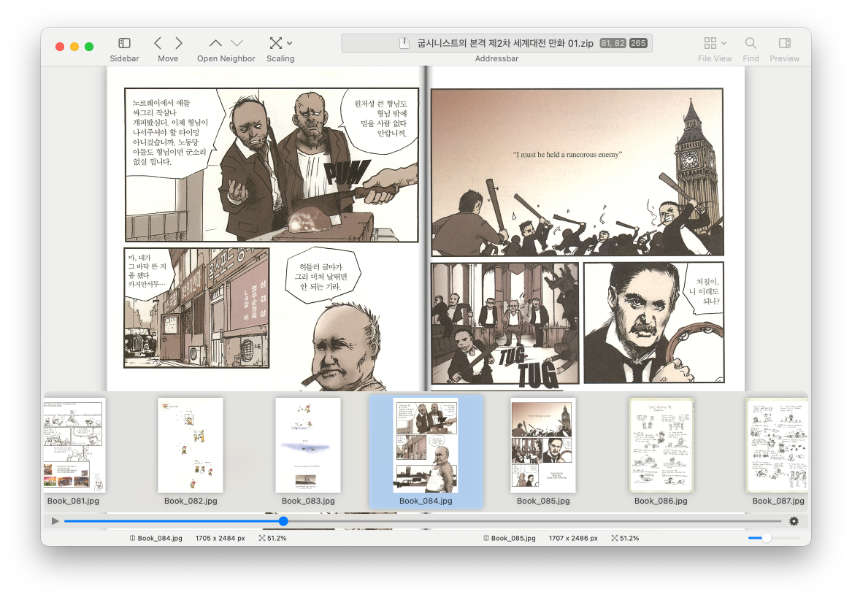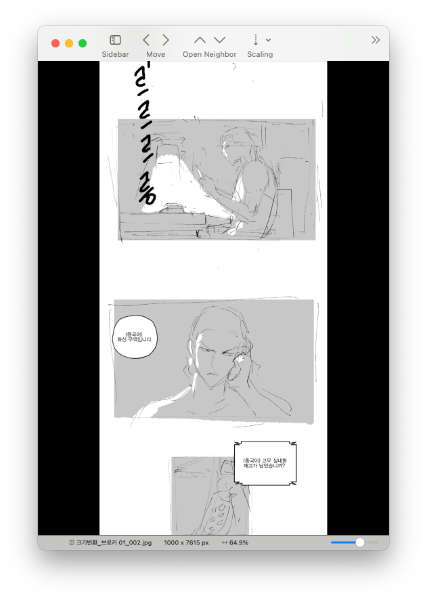 EdgeView 3 can display images many ways.
Only one images in window, or show 2 images side by side like as comic book, or show images vertically like as Web Toon.
Not even show only one image, it can quickly move to next or previous images in same folder of current image/archive. Please use cursor key, or mouse wheel, or trackpad gesture. And you can move to image by clicking progress bar or thumbnailsbar.
Also user can check reading status from progressbar, see all of thumbnails from thumbnailsbar.
Zoom in / out
You can see image as fitting to window, or as fitting to width, or as actual size. Of course can zoom in/out freely, too. Zooming works with smooth animation effect.
And can zoom in part of image using with loupe. It's work perfectly.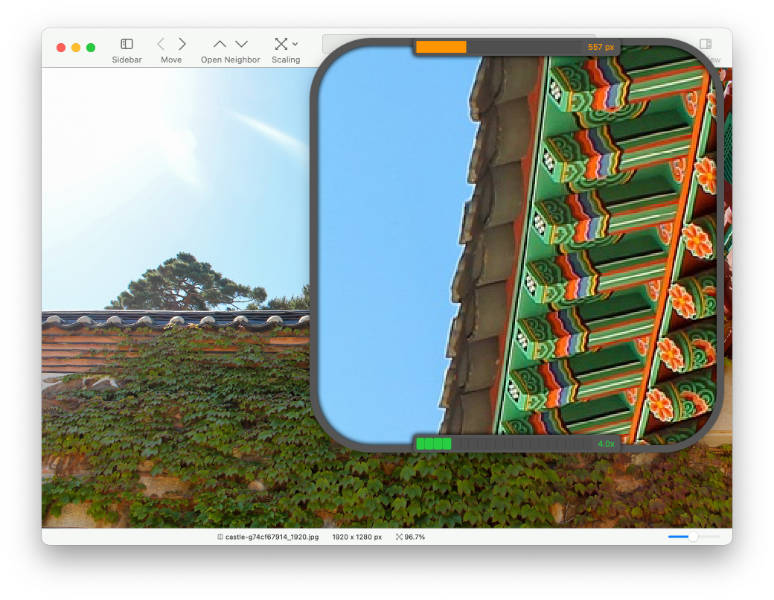 Transformation and Effects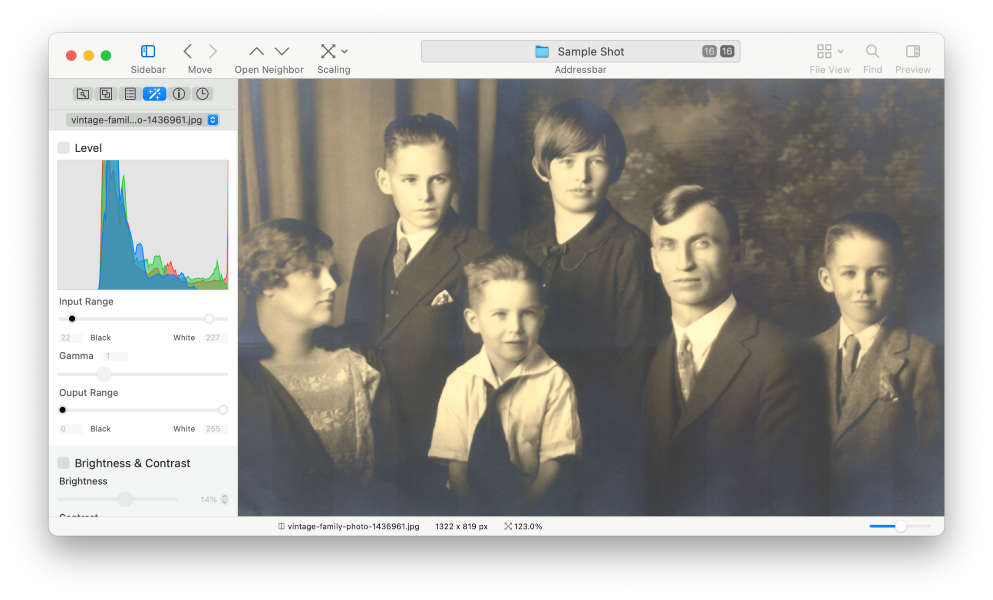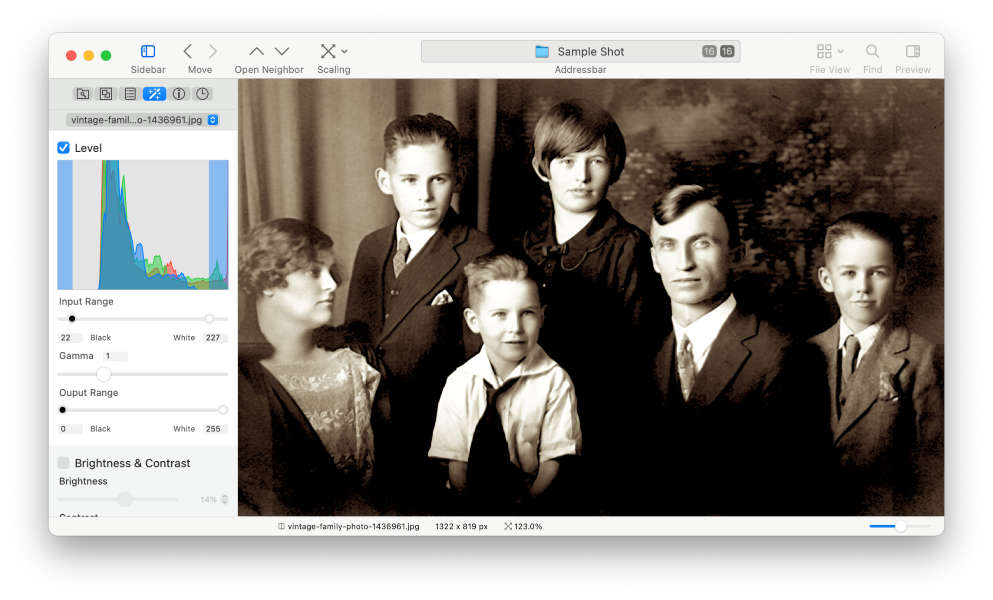 You can easily rotate and flip images. It's useful for watch wrong scanned image. Also images are smoothly animate while rotate and flip.
Also try to apply various effects to image for improving quality, such as brightness & contrast, blur, noise reduction, etc.
Animation
EdgeView 3 plays animation GIF, animation PNG, WebP files very easily.
User can pause/play animation, skip frames from animation controller.
Also user can check every single frames of animation file in internal images list from sidebar.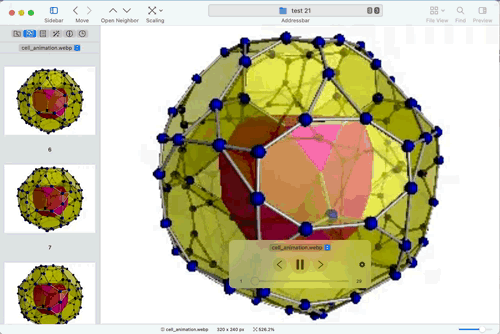 File Browser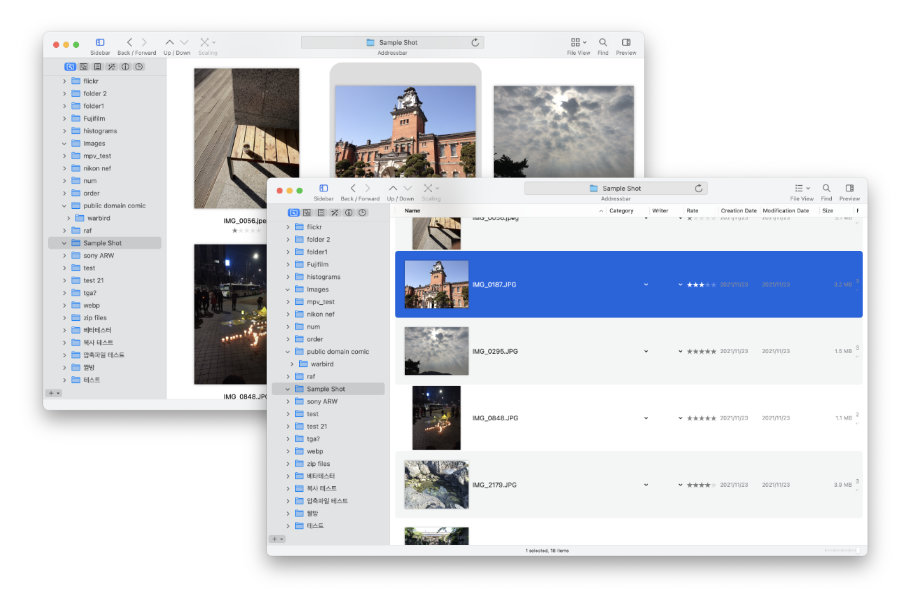 EdgeView 3 has genuine file browser.
It display files as list or icon.
User can open files, rename files, delete files from file browser. Also can access to SMB/AFP/FTP network volume. User can extract ZIP, RAR, etc. And can archive files and folder to ZIP file.
And search files using keyword, or creation date, modification date, etc.
Many other features
EdgeView 3 has may other features.
For example, it can shows EXIF information of image file. Save histories of opened files, and revert last showing status. User can see preview and thumbnail of archive created by Quicklook extension in Finder. Support English, Korean, Japanese, Chinese(Simplified) resources.
But most of screenshot used in this site is English version.
Also user can customize features widely. Show or hide titlebar or sidebar, change background color, or fully customize shortcut keys.
If you want to experience EdgeView 3, please download from Apple App Store.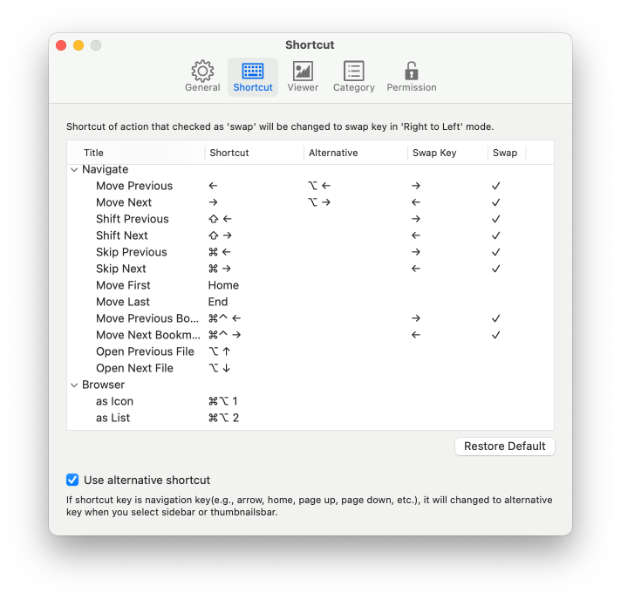 ,