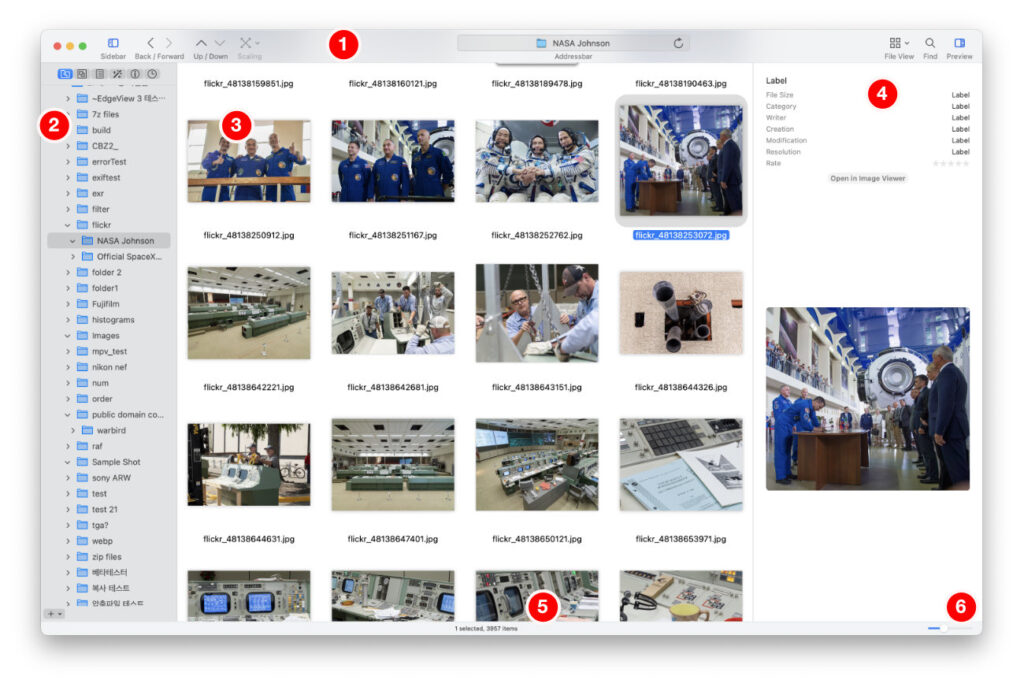 Toolbar

Show toolbar items, but enable only items that work in File Browser mode.

Sidebar

Display mounted volumes and favorites folder.

Contents

Show files and folders as icon or list.
Automatically make thumbnails of folder and archive file.
Can open files in Image Viewer by double clicking of archive/pdf file.
Can open folder in Image Viewer by select [Open in Image Viewer] from contextual menu.

Preview Pane

Display preview contents of selected folder or file.

Statusbar
Zooming Slider

Scale up/down of thumbnail icon.