User can see following initial guide window when launch EdgeView 3 for the first time.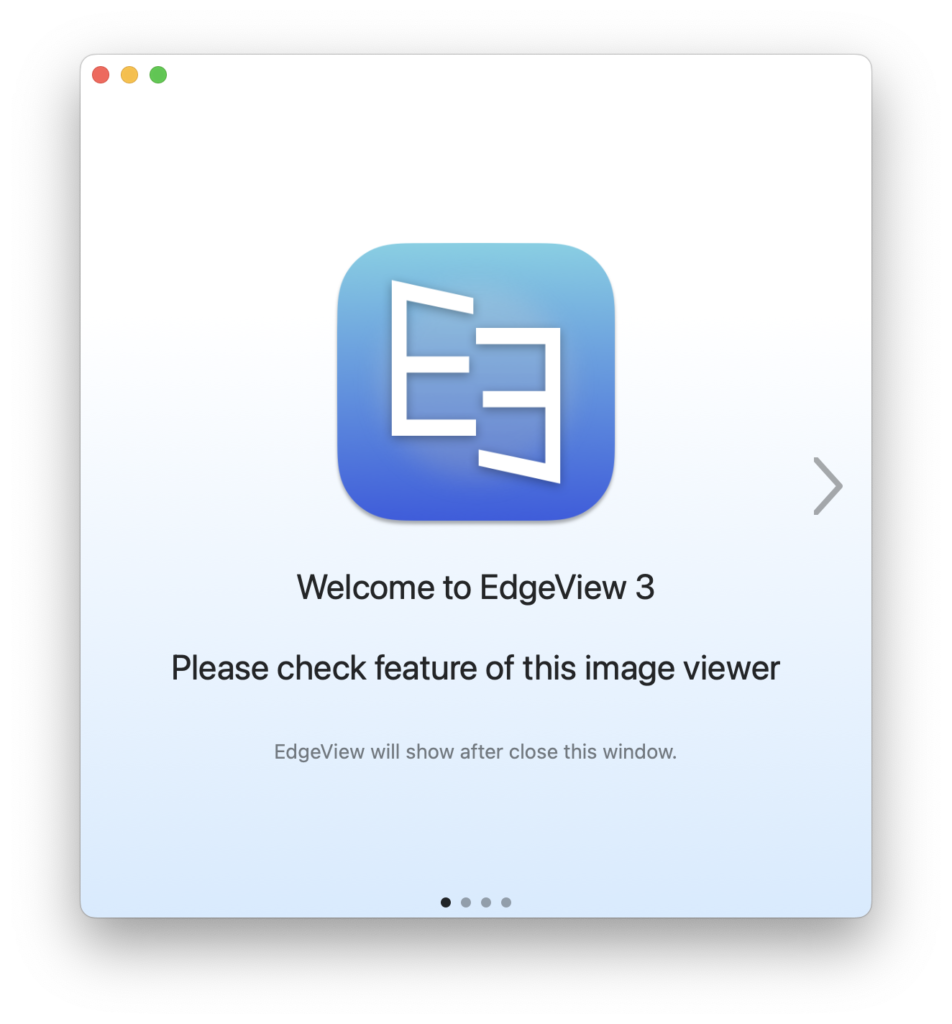 If user close initial guide window, then EdgeView request select one favorite folder for user. User can choose any folder freely, but we recommend user home folder as first favorite.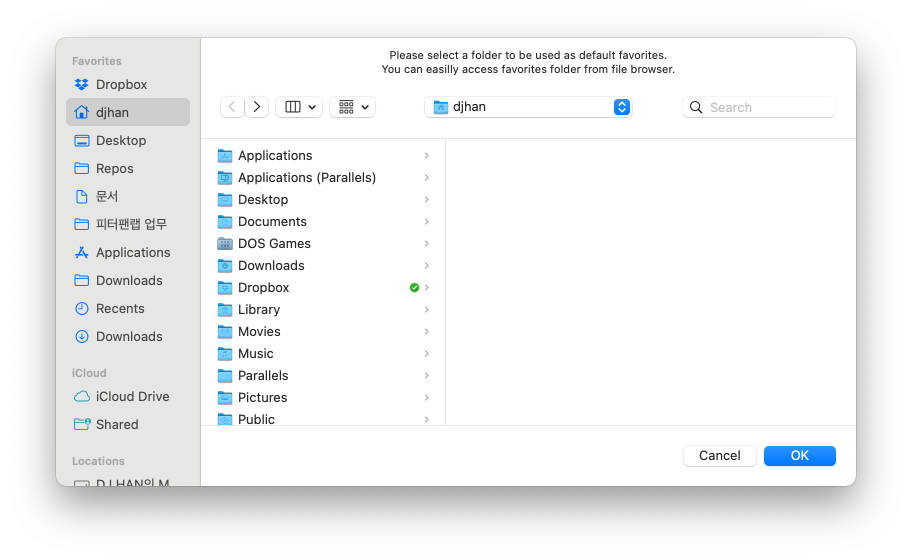 Then main window of EdgeView 3 is displayed. The default mode is File Browser.
But we recommend add permission of root access for user convenience. The way is simple, please open Preferences window, by selecting [EdgeView>Preferences…] from main menu.
Click [Permission] tab in Preferences, and then click [+] button at left bottom side. Now user can see dialog box for requesting permission. Please open root SSD(or HDD) from this dialog box.
In most case, root SSD/HDD volume name is 'Macintosh HD'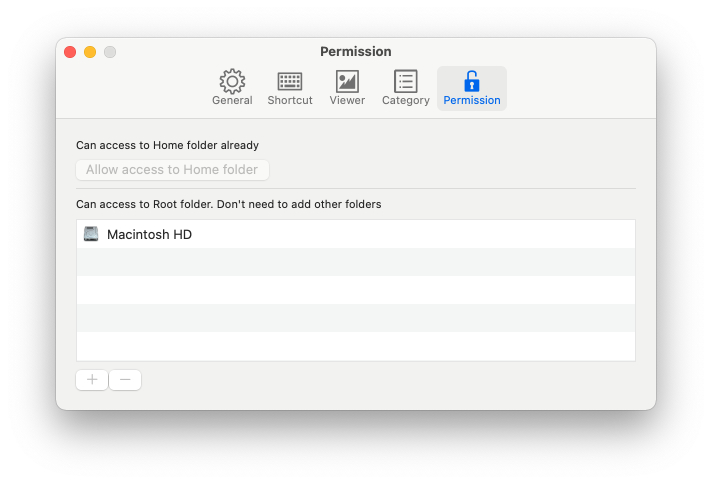 After root access permission was added, user can access anywhere in internal/external drive without any restrictions.