If you select volumes from sidebar first time, you can see dialog about ask your allow.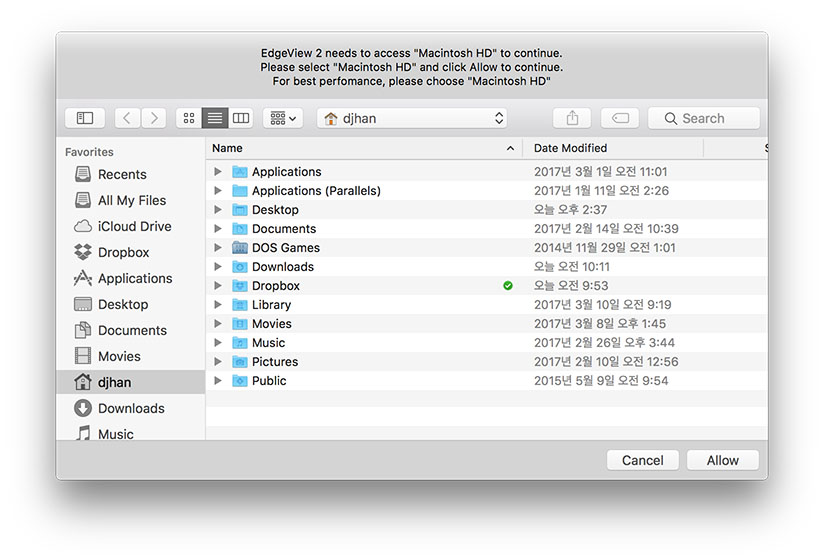 Default allow location is home directory, but you must select root folder for best performance . Please find your root folder, that is startup volume. In my case, root folder is "Macintosh HD" volume.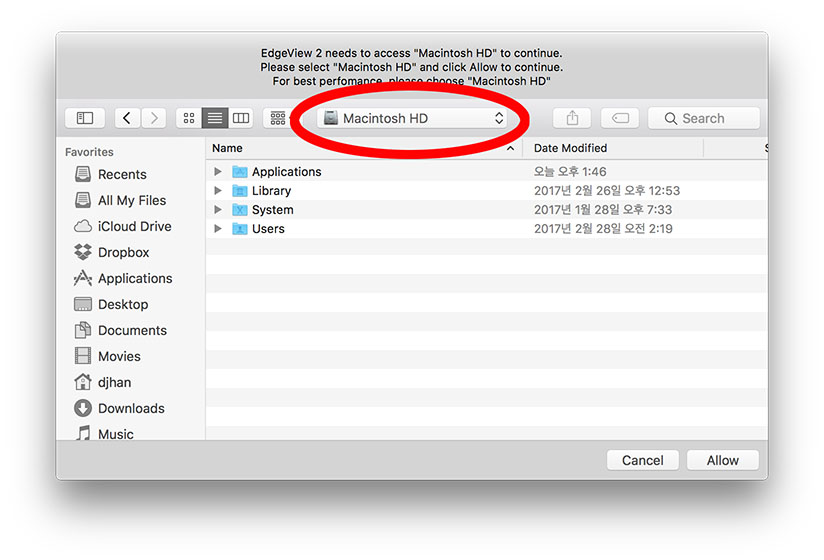 Please select appropriate root folder, click "Allow" button.
For High Sierra and Mojave
If you have a permission problem after update MacOS 10.13/10.14(High Sierra / Mojave), please remove old preferences file. EdgeView's preferences file was stored in following location.
~(username)/Library>Containers>djhan.EdgeView-2>Data>Library>Preferences>djhan.EdgeView-2.plist
Quit EdgeView 2, and remove preferences file. Then relaunch EdgeView 2, reselect root folder.