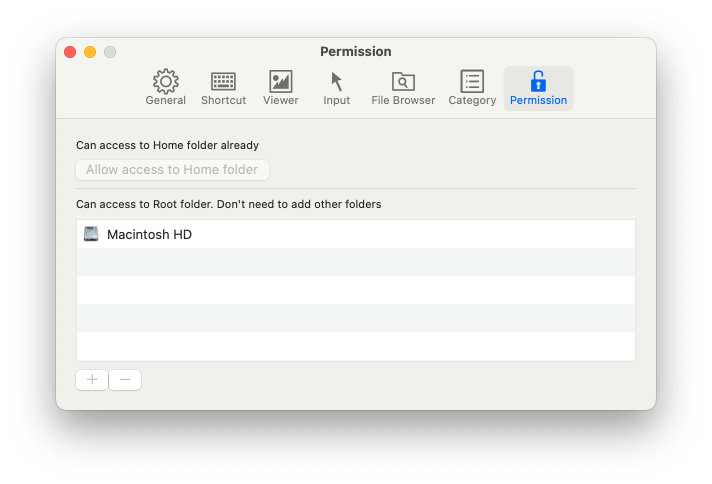 If user try to open files from Mac, EdgeView display dialog box that request user permission. Because recent MacOS doesn't allow application access to any folders freely until get user permission.
We recommend recommend add permission of root access for user convenience in here.
How to add permission of root access: Read First Run
But sometimes permission setting is broken or missing by unknown reason. If EdgeView show permission dialog box repeatedly, please remove access permission from here, and re-add permission.