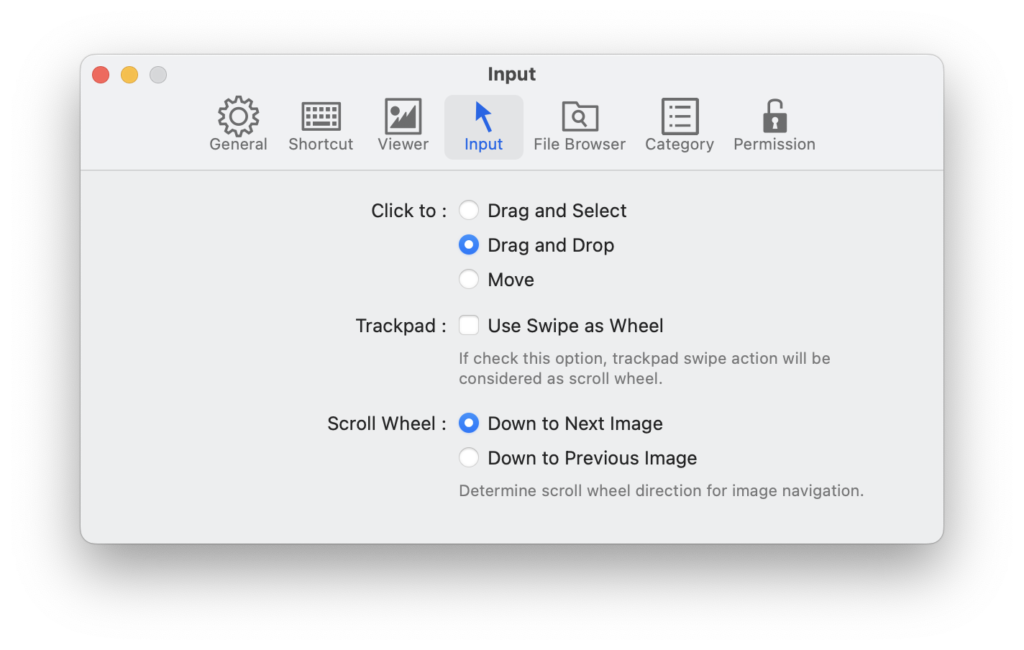 Click to

If select 'Drag and Select', user can select part of image by mouse dragging.
If select 'Drag and Drop', user can drag image to other apps for copying.
If select 'Move', user can move previous/next by clicking half of image.

Trackpad

If check off 'Use Swipe as Wheel', trackpad swipe will work as mouse wheel scrolling.
If you use Logitech MX Master and installed 'Logitech Options' software, please check this option.

Scroll Wheel

Determine scroll wheel direction for image navigation.